We Share Something: Memories of the Universe
Some of you may remember Kaleidoscope, the fanbook project I did a couple years ago. Well, I'm at it again in a slightly different format. With the tour nearing it's end, I thought it would be fun to put together a photo book to commemorate it. 🙂
This is a strictly not-for-profit, unofficial book commemorating Tour of the Universe. It will highlight the best gigs of the tour, as told by the fans that attended them. Text will accompany a collection of amateur photographs taken by fans, reprinted with permission. Additional content will include infographics related to the tour. Graphic design and layout to be completed by usaku.
What I ask of you guys is to submit your gig stories! I'm looking for 200-400 words about your favorite show of the tour. It could be the atmosphere, the crowd, or a personal experience – anything goes! Stories will be published with your name and location. I would love to have an entry for every city, but the book would be far too big and expensive, so I'm looking to the community to convince me what gigs to include and why. I would love to include Tel Aviv and South America especially, along with the North American and European favorites.
Entries should be in English, but don't be shy if English isn't your strong point! Do your best! 😉
If you'd like to contribute, download this form and e-mail it to kaleid (at) twilightillusion (dot) net by Mar 31 Aprill 11.
Photography by myself, Tara (dingerz), Missy (misshousegirl) and Debi (sleepydoll).
Book Specifics
-7×7", 80 pages
-Premium 100# (180 gsm) silk finish paper
-Hardcover imagewrap w/ matte finish. Image printed directly on the front and back for a smooth, sophisticated effect.
-$34USD (This is AT COST, directly from the printer. While this seems expensive, remember that this is a print on demand service. If DM were printing this, they'd have the thousands of dollars to order in bulk, thus cutting costs per book. I do not, lol. By offering premium paper and the hardcover, I'm hoping to make this as nice as possible and worth the money.)
Imagine this, with Depeche Mode instead of LA: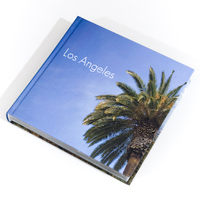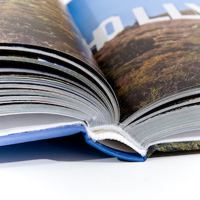 (From a project originally printed by cavepixel. The DM book will be thinner, however – her book was over 300 pages!)
When they will be available: June
Where to buy: When published, books will be available through Blurb.com, uploaded by usaku. Blurb is a self-publishing site for ease of service from print shop to your home! They are not affiliated with Depeche Mode, nor will they own any rights to or royalties from the project.
Why? Because DM rocks, and so do the fans (when they are celebrating, not moaning). Despite fluxes in fortune and fits and starts, it really has been an amazing tour and we're very lucky to have enjoyed it. 🙂
I'm hoping to have my first proof in-hand in March and will post preview pictures as soon as I can.